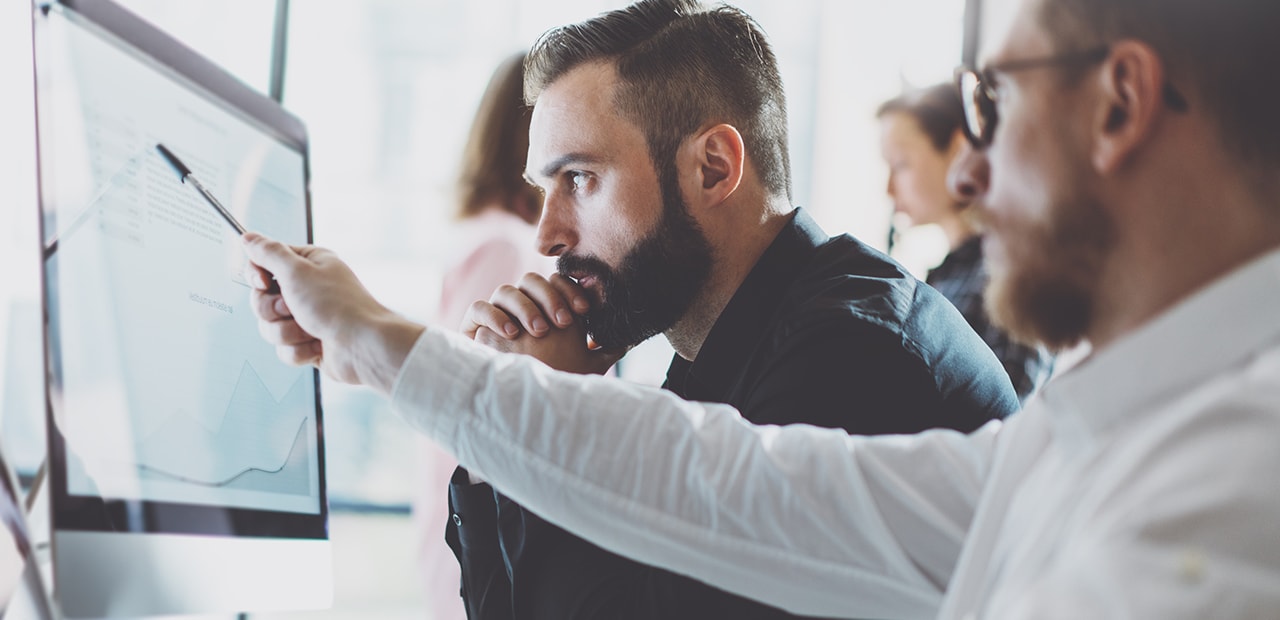 and how we work
About us
We are safety compliance consultants
InterEngineer GmbH is a safety compliance consultancy. Our interdisciplinary team of experts has many years' experience in providing services to manufacturers that must comply with product and functionality safety standards in Europe and Germany in particular.
We are active in three areas
Safety Engineering – we engineer safe systems in cooperation with the respective functional system specialist.
Safety Consulting – we communicate the necessary safety roles and organisational structure, and methods expertise. We also generate concrete templates for documenting safety-critical systems.
We bring passion to what we do.
We assist you in bringing your products in compliance with mandatory norms and standards – by optimising your existing processes and introducing new ones, where necessary. In so doing, we work with roadmaps, workflows and processes that have been specially developed to ensure compliance with norms and standards. We help you implement these processes in your company and communicate them across all levels of hierarchy. Employees in key positions of process adaptation are specially trained by us and equipped with tools that help simplify the adaptation process. Our team is there to support you until all norm and standard compliance processes have become firmly established and you are satisfied with the result.
We bring passion to what we do – this is what makes our work exceptional. Over the years, we have amassed a wealth of experience and have built up a strong business network. We pursue an integrated approach and pay close attention to every little change, so that all process parts can be harmoniously integrated into an integrated whole. As an interdisciplinary team, we cover all process areas from efficient project management and a stringent communication strategy to employee training. Our team has international roots and thus commands a global reach. So, no matter where you come from – we will be able to engage in a constructive dialogue with you.
InterEngineer is a member of
The German Railway Industry Association (VDB) federates the manufacturers of all railway industry products under one roof; both system vendors and medium-sized suppliers. The industry produces rail vehicles such as high-speed trains, engines and train sets, metro, city and tram lines, in addition to freight cars.
More over, the rail industry provides infrastructure equipment such as command, control and signalling or security technologies, tracks, points and stations; electrifies, digitizes and automates the rail network and develops customer information and entertainment systems. Moreover, the member companies offer a wide range of services: planning, engineering, leasing and design. An increasingly important area is know-how with respect to service, maintenance and smart trains that predict when they need spare parts.
---
In line with its stated objective, 'Intelligence for Transport and Logistics', the CNA e.V. competence initiative has actively shaped the future of transport and logistics since 1996. The goal of the CNA e.V. is to strengthen and advance the competitive position of the transport and logistics industry and to promote intense networking on this topic in the business and scientific communities.
The competence initiative currently comprises over 125 active members as well as 640 competence partners. Key focus areas of the network include innovation management in the areas of logistics, telematics, automotive, rail and drive technology. The CNA e.V. has been commissioned by the Bavarian Ministry of Economics to manage the cluster platform for rail technology in the context of the Cluster Offensive Bavaria. The rail technology cluster has created a powerful network for the rail technology sector in Bavaria, capable of boosting the innovation capability and productivity of companies and intensifying network building along the supply chain. Further benefits include a strengthening of location ties and brand development. A core focus of the cluster is improving the interconnectedness of business and science.
The CNA e.V. is a registered association. In its foundation phase, regional towns and cities, the Chamber of Industry and Commerce, institutes and companies in the region of Nuremberg – Furth – Erlangen – Schwabach came together to identify and promote ideas and concepts for the region and its economy. Since then, the network has grown considerably and is active above and beyond these regional borders. It supports its members, e.g. in searching for sector-specific partners within the 'go-cluster' initiative and on European level in the context of the ERCI (European Railway Clusters Initiative) network, as one of its founding members.
---
The VDEI is the professional association of German engineers operating in the field of system-guided transport (rail transport). The VDEI was formed in 1949 and currently has around 4,500 active and supporting members. Its headquarters are in Frankfurt am Main. It has representations in 15 locations across Germany, so is able to look after the interests of its members locally. The VDEI has an excellent network in the rail industry and maintains contacts with rail supervisory bodies, leading companies in the rail industry, as well as with universities. Its members come from such diverse fields as commercial enterprise, authorities and universities, thereby combining specialist expertise from different specialist fields within the railway industry. Since 2010, the VDEI has operated its own academy for further education and vocational training of railway engineers, the VDEI Academy for Rail Systems, which offers a broad range of symposia, seminars and workshops. Furthermore, the VDEI issues the specialist publication 'DER EISENBAHNINGENIEUR' (The Railway Engineer) and the almanac 'EISENBAHNINGENIEUR KALENDER' (Railway Engineer Calendar).